Actionable insights around mycotoxins
Always have a plan to deal with a mycotoxin challenge. The NutriOpt Mycotoxin Adviser is a tool for real-time and customised advice on how to respond to mycotoxin levels in raw materials and in complete feeds. This tool supports informed decisions on accepting or rejecting raw materials. It provides species-specific risk assessment and is part of an integrated mycotoxin risk management, including the TOXO product range and dosing advice.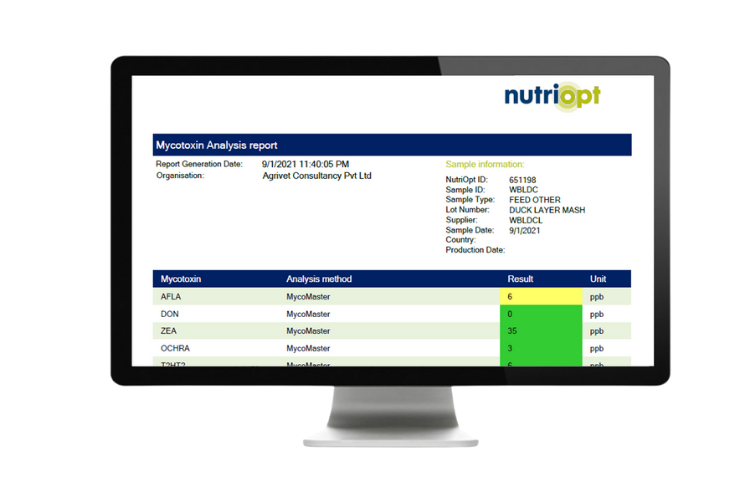 Benefits
Real time advice on mycotoxins

Specie-specific risk assessment

Improve feed quality

Optimal toxin binder dose recommendations

Improve animal health and performance
Contact us
Would you like to receive more information? Please get in touch!