Get the right data to start formulating
NutriOpt offers reports on the nutritional profiles of raw materials and complete feeds. Based on NIR or wet chemistry analysis and our robust nutritional database, these reports are key to meeting animal requirements and optimising least-cost formulations. ​
The reports are available in different formats, enabling easy uploads of the data to feed-formulation software. ​
The nutritional profiles can be generated in our MyNutriOpt web portal and, next to that, we also offer API connections to directly query our nutritional database.​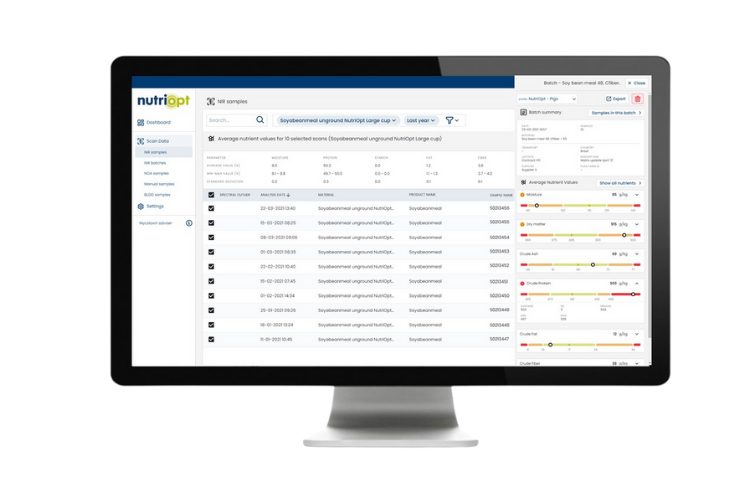 Benefits
Up-to-date nutritional database​

Dynamic calculation of derived nutrients (e.g., energy and digestible amino acid values)

Direct connection with NIR data​

Easy-to-use web portal