Sustainability: Time to Take Control
Monogastric Webinar
January DATE TO BE CONFIRMED
Get ready to embark on an inspiring journey towards a more sustainable future in the world of pig and poultry production. We are pleased to announce the much-anticipated virtual sustainability event hosted by Trouw Nutrition GB and featuring keynote speaker Emily Marshall, Cranswick Country Foods. The event promises to be thought provoking and insightful. Mark your calendars for January 8th 2024 and prepare to join us for the online event titled 'Sustainability: Time to Take Control.'
Register now
Your Partner for Sustainability
At Trouw Nutrition, we firmly believe that a more efficient business is a more sustainable business, and this event is your start point to unlocking some of the secrets of success. Starting at 10:30, we will delve into topics that are central to achieving sustainability goals. Our lineup of engaging speakers, each with a wealth of experience and knowhow, will explore critical themes such as by-product and raw material efficiency, mill efficiency, feed optimization and on-farm efficiency. These discussions are set to support the ambitions and broaden the approach to sustainable pig and poultry production.
Agenda:
Sustainability from a processor's perspecitive
Emily Marshall, Cranswick Country Foods, Agricultural Supply Chain Manager
Byproducts and raw materials
Evelien van Donselaar, Selko Feed Additives, Business Manager Food2Feed
Milling efficiency for sustainability
Lauren James, TNGB Feed Additives Product Manager
Feed efficiency for sustainability
Richard Remmer, TNGB Pig Technical Manager
Efficiency on farm
Peter Smid, Selko Feed Additives, Global Technical Commercial Manager
Tools to help your business on the journey to sustainability
Pippa Handley, TNGB Monogastric Product Manager
An overview of what TNGB are doing in our own operations
Antony Taylor, TNGB Monogastric Business Director
Q&A session
Who Should Attend
Sustainability: Time to Take Control' is tailored to a diverse audience that includes processors, feed compounders, veterinary professionals, integrators, large pig and poultry businesses, egg packers, and retailers. Each of you plays a vital role in driving the monogastric sector towards and beyond Net Zero, and this event is designed to empower you with the knowledge and tools to make a real impact.
Practical Solutions and Tools for Your Sustainability Journey
This event is not just about theoretical concepts; it is about practical solutions that can shape the future of pig and poultry production. Join us to discover innovative strategies, cutting-edge tools, and new approaches that can turn your sustainability ambitions into reality. After all of that, engage in thought-provoking discussions during the interactive Q&A sessions that follow the speakers and be a part of the solution.
Let's come together and plot a course towards a more sustainable future for pig and poultry production. 'Sustainability: Time to Take Control' is not just an event; it is an opportunity to make a real difference. Do not miss out – we look forward to seeing you there.
Emily Marshall
Agricultural Supply Chain Manager, Cranswick Country Foods
Antony Taylor
Monogastric Business Director, Trouw Nutrition GB
Antony was born on a poultry farm (not hatched) and was adamant he didn't want to follow his father's footsteps into broiler production. However, after studying business and finance he offered to help his parents with a new farm venture for an initial 3 months, turning into 3 years, and found he really enjoyed it. Antony then decided in his mid-twenties to retrain as a poultry specialist, working initially for AF Feeds followed by BOCM PAULS. In 2006 he moved to global broiler breeder company, Cobb-Vantress as sales and technical Manager for UK, IE & Africa.
In 2014 Antony had a further moved to Potters Poultry as sales & marketing director focusing on global opportunities especially the US market. Finally in late 2015 he moved to Trouw Nutrition, where he is the monogastric business director, focusing on both commercial and technical support for pig and poultry business unit.
Evelien van Donselaar
Business Manager Food2Feed, Selko Feed Additives
Evelien van Donselaar joined Trouw Nutrition 12 years ago and is currently working as Business manager Food2Feed for the Selko Feed Additives department of the company. Selko offerings include research-proven feed additives that support the full chain, from raw material hygiene, throughout the feed milling process and supporting animal health to help animals reach their full production potential.
In her current position, Evelien comes across a lot of by-products which are being used on home mixing farms. The use of these by-products brings an abundance of opportunities but also some challenges on microbial threat. With her experience, she can look beyond the farmer, further into the food chain. This triggered her to create the Selko Revalet product line for preservation of by-products at the food and beverage production stage, reducing the microbial challenge right at the source, while preserving the nutritional value.
Prior to joining Selko Feed additives Evelien van Donselaar worked for innovative companies focusing on the production of alternative proteins with insects and the production of biological active milk with dairy cows.
With her background in animal health care and feed safety, a passion for upcycling by-products she likes to think out of the box and in solutions to support our purpose of "Feeding the Future".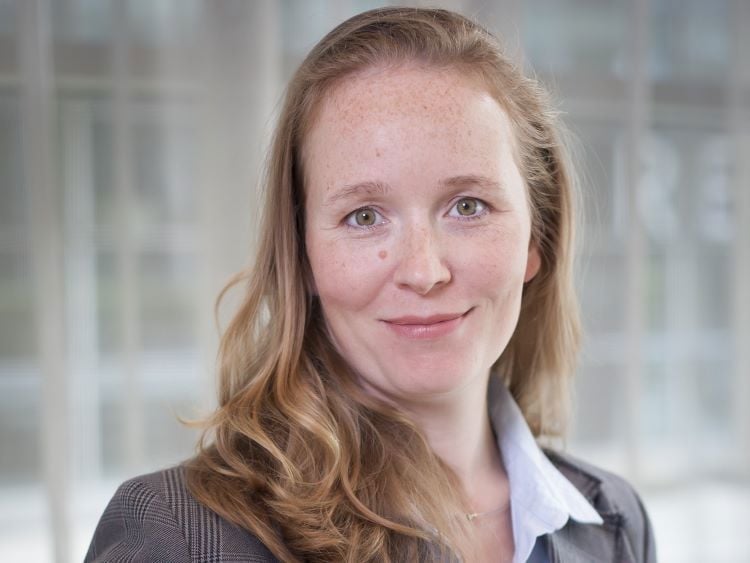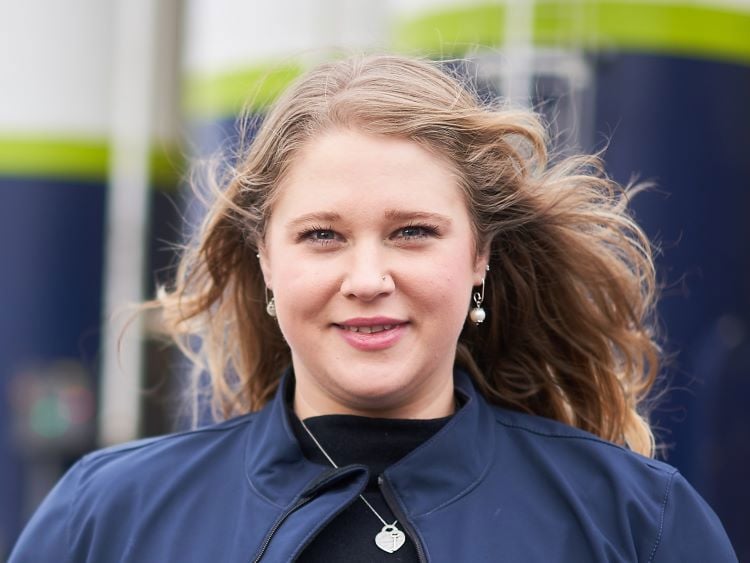 Lauren James
Feed Additives Product Manager, Trouw Nutrition GB
Lauren Judd is the Feed Safety Product Manager at Trouw Nutrition with 11 years industry experience. Prior to joining Trouw Nutrition, she worked for ADM as the European Refinery Product Manager and UK Feed Oils Manager, responsible for managing the regions refinery portfolio and the regional sales teams. She is also an active Freeman of The Tallow Chandlers Livery Company formed in 1300 and still actively supporting the industry. As a member she sits on the FOSFA committee with fellow industry representatives.

As Feed Safety Product Manager, Lauren is responsible for developing and implementing the company's product strategy for all safety and mil products. Her role involves working closely with customers in their feed processing whether that be milling, blending, rolling, crushing facilities to maximise their potential in an economically positive way while providing sustainable and efficient solutions tailers to the customers needs. Lauren's extensive experience in the agricultural processing industry, combined with her prior trading background, makes her an a avid participator in the topic of sustainability.
Richard Remmer BSc (Hons)
Pig Technical Manager, Trouw Nutrition GB
Richard comes from a pig farming background where he first became interested in nutrition and from there went on to study biochemistry and nutrition at Newcastle University. Following his graduation, Richard has worked in the premix and feed additive industry for over 30 years. He has held positions as a formulator and nutritionist for various UK companies before becoming Technical Manager for an international feed additive company. This role gave Richard exposure to both UK and international markets including the Far East and China. Prior to his current role at Trouw Nutrition GB he held a commercial and technical role with a large premix and feed additive supplier. This role involved account responsibility as well as being their pig expert for the UK and Irish markets and working at a European level on various pig projects.
Richard's current role is Pig Technical Manager with Trouw Nutrition GB supporting customers in the UK on all technical aspects related to pigs. Involved with global innovation projects with feed additives and digital tools. A member of various industry committees and working groups.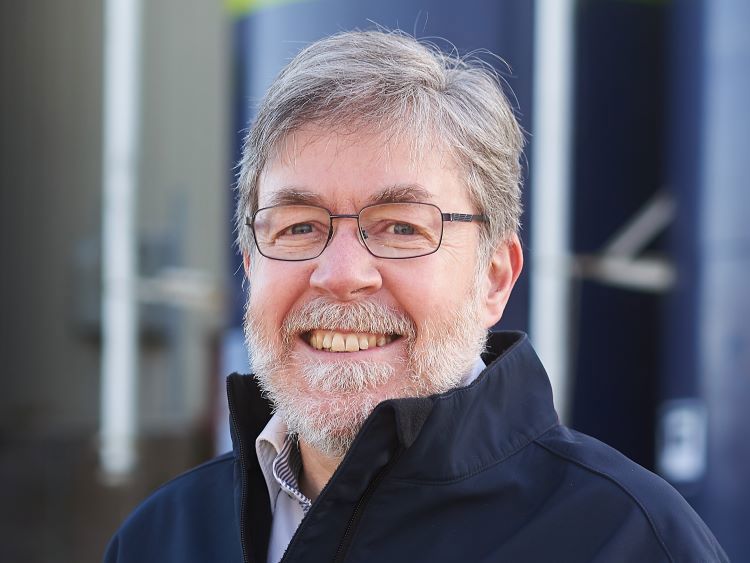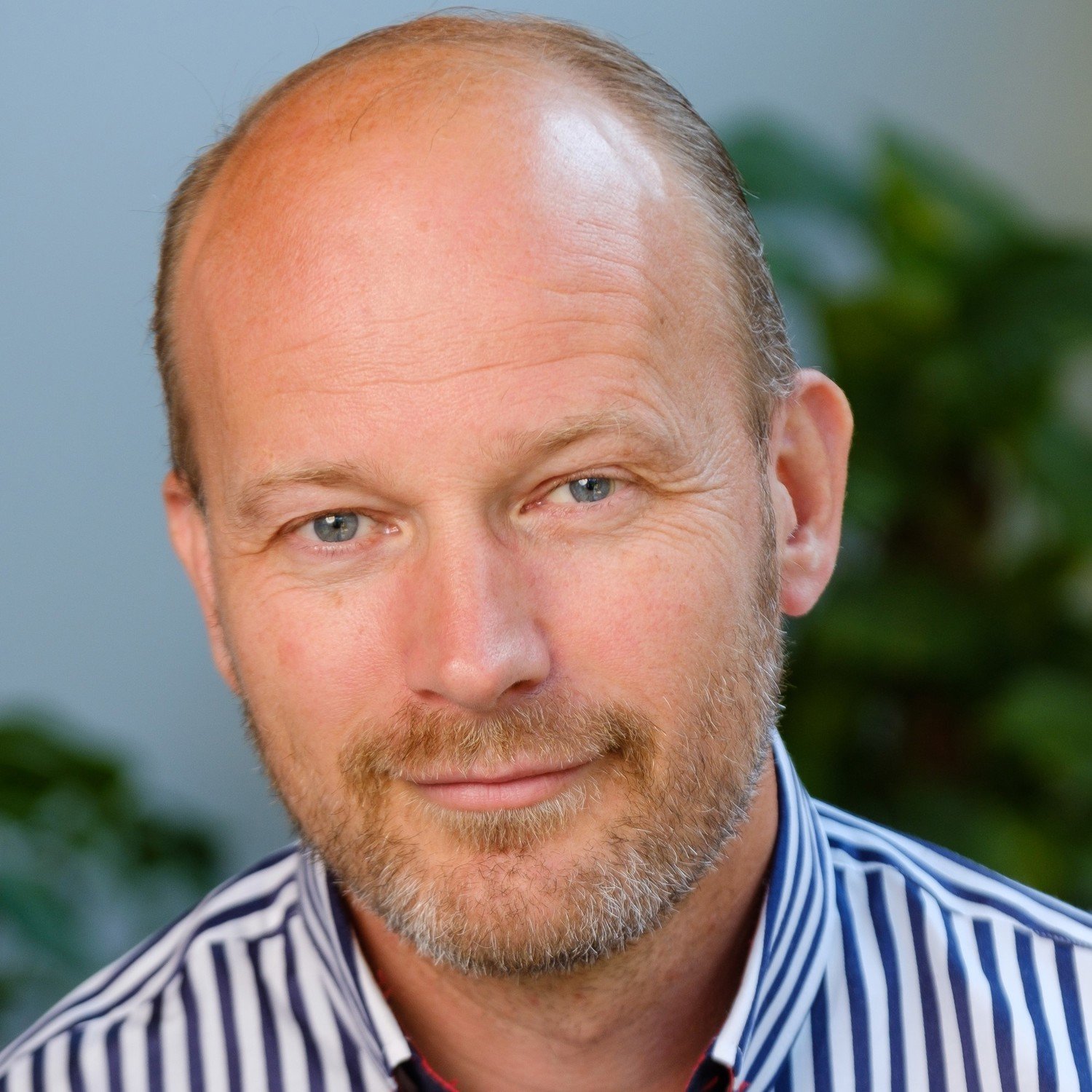 Peter Smid
Global Technical Commercial Manager, Selko Feed Additives
After finalizing his studies, Animal Husbandry, in Groningen, Netherlands, Peter started working for Nutreco in the Dutch swine market, with a major focus advising farms with liquid feeding systems. So, combining swine production with swine nutrition.
In 2005, Peter moved to the export part of business, initially as a nutritionist, both involved in swine as poultry. Travelling almost world-wide from Taiwan to Chili, yet with main focus on Eastern Europe, Africa and Middle East regions.
Peter held different positions throughout his career within Trouw Nutrition Hifeed and Nutreco Africa: nutritionist, Head of Technical Department, Technical Director. He is currently, Technical Commercial Manager at Selko, the Feed Additive group within Nutreco, with main focus on EMEA region. He has now been employed within Nutreco for more than 31 years.
Peter has always found animal nutrition extremely interesting. The constant puzzle: how can we provide better feed, which makes the animals more productive, with lower cost per kg of meat produced? A fascinating challenge, still today and for the future ahead.
Pippa Handley
Monogastric Product Manager, Trouw Nutrition GB.
Prior to joining Trouw Nutrition, Pippa worked for AHDB Pork as the Senior Knowledge Exchange Manager, responsible for managing the regional KE team delivering against the Farm Excellence platform. She has also worked in research in an academic and commercial capacity, most notably as a senior research manager at ADAS, Drayton with a focus in livestock nutraceutical, vet pharmaceutical, parasiticide and residue trials.
As Monogastric Product Manager, Pippa is responsible for developing and implementing the company's product strategy for monogastric species. Her role involves working closely with customers to understand their needs and develop tailored solutions that meet their specific requirements. Pippa's extensive experience in the agricultural industry, combined with her knowledge exchange and research background, makes her an enthusiastic contributor to supporting the move towards increasing the sustainability ambitions within the livestock secto