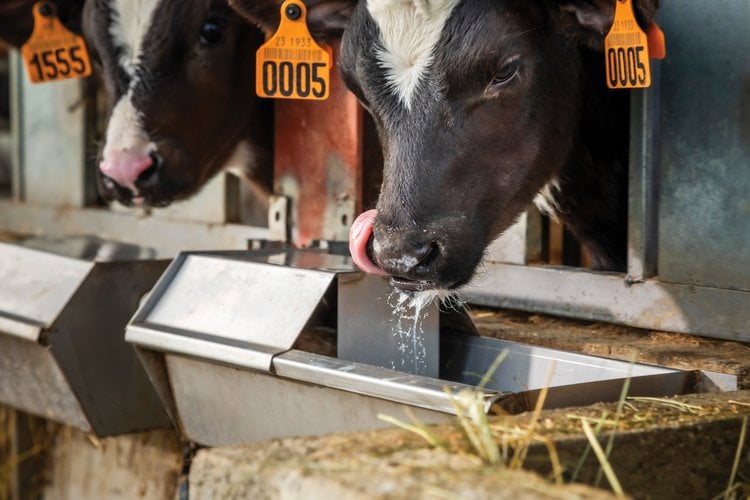 Intensive calf milk feeding programmes require more time for weaning
Milk should be reduced gradually over a period of 3-4 weeks and not stopped earlier than at 9-10 weeks of age, all aiming at adequate rumen development. A well-designed programme improves dry feed intake - and growth - before and after weaning. Adding forage plays a key role in supporting rumen development and health. Finally, offering clean, fresh water ad-libitum is essential.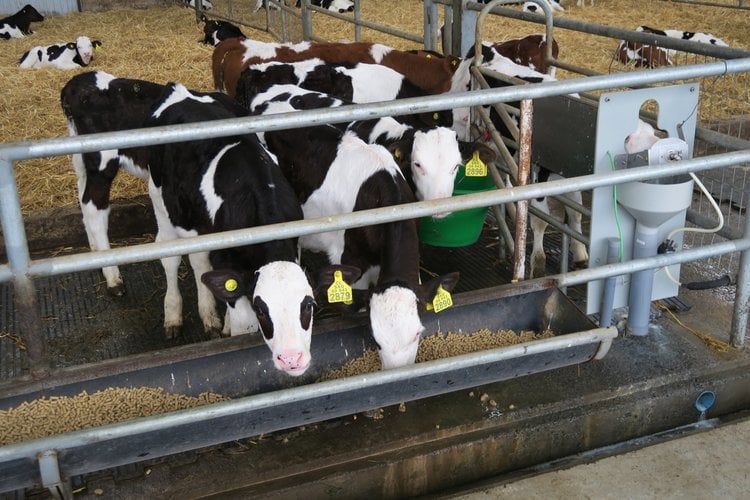 How much calf starter a calf should eat when weaned
Calves like milk a lot. Milk is their feed by nature and it is very nutritious. The nett energy level in milk solids is around 2 times higher than in calf starter feed. This means that for every liter of milk lowered (containing 130-150g milk solids), a calf needs to consume 250 gram of calf starter feed. At weaning a calf should consume at least 1,5 – 2 kg calf starter a day.
LifeStart intensive milk feeding strategies give farmers the support they need to make a critically important, well-designed weaning strategy.
Frequently Asked Questions
Why should I feed chopped straw to my calves when they only consume around 100 grams a day?

Chopped straw is fed to young calves for the fibrous structure it provides. The fibre in straw stimulates the rumen-muscle contraction and development, which has a positive impact on calf starter intake; for every 50 grams of straw, the calf consumes 500 extra grams of calf starter!
What are the main limitations of calf starter intake?

Several factors influence calf starter intake: taste, free availability, feed bunk space, nutrient composition, water availability, forage provision and age difference in groups.
Contact Us
Our Youngstock team consists of:
Georgina Thomas - Young Animal Feed Manager
Dr. Laura Tennant - Young Animal Feed Technical Advisor